The Perfect Christmas Gift for Your Sugar Babies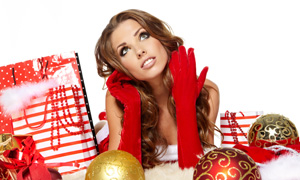 Tis the season to be jolly. Well, for some. For others, Christmas is just another holiday in which hard-earned cash needs to be spent on others. It's no doubt a miserable experience for students and those working minimum wage. On the bright side, the world contains a copious amount of sugar daddies, many of whom can be found on sugar daddy dating sites, out there that are absolutely pining to buy young, beautiful women expensive things and treat them with awesome Christmas gifts this year - whether they've been naughty or nice.
Does it sound like a dream? Pinch yourself because this is reality. If you're a sugar baby looking for expensive and luxurious gifts that you're wanting your sugar daddy to buy for you, or if you're a sugar daddy looking to surprise your sugar baby with something fantastic - you've come to the right place. From jewelry, sweet vacation spots, the latest shades and shopping sprees - these five gift ideas will definitely get you big brownie points.
Gift Idea One: Tiffany & Co.
You can never, ever go wrong with something from Tiffany & Co. The jewelry is impeccable, beautiful and way out of most peoples price range. That is why you - the sugar daddy - need to spoil your sugar baby with a stunning pair of earrings and a necklace to match. Perhaps get her that perfect watch, too.
Gift Idea Two: a dream vacation.
A Christmas gift doesn't need to be something tangible (unless you count the flight tickets and many cocktails on the beach). Book a romantic weekend away with business class seats. Spoil her with little gifts all weekend long and you'll have her purring like a kitten.
Gift Idea 3: Fendi
The Lei Palladium Metal Sunglasses from Fendi are super hot right now and she would look even hotter wearing them. Alternatively, ask her what dress and or shoes she would absolutely adore right now and hire out a romantic restaurant while having her wear it.
Gift Idea 4: Shopping Spree
You may have excellent taste when it comes to buying gifts or knowing what your sugar baby likes, but she clearly knows herself better than you do. Which is why a little (or rather, a big!) day trip out shopping with your credit card is exactly what'll put a spring back in her step.
Gift Idea 5: Cold, Hard Cash
While giving someone money for Christmas doesn't really scream 'romantic', by giving her a ton of cold, hard cash - you're giving her the freedom to buy whatever she likes, whenever she likes because let's face it - we all love money way too much.
If you're a super sugar daddy and know that meeting your sweet on a night out or on a sugar daddy dating site was the best thing that could have ever happened to you, you could just give her all of the above? It is Christmas after all.