Sugar Daddy Gift Ideas for His Birthday
We all know that sugar babies are supposed to be spoilt by sugar daddies with gifts and allowance. But a smart sugar baby plays the long game so that she can keep the sugar daddy - she knows how to earn her sugar daddy's respect by showing her appreciation; therefore, she gives her sugar daddy a birthday gift each year, thereby making him want to spoil her even more! So what should you give your sugar daddy for his birthday? Here are some amazing ideas: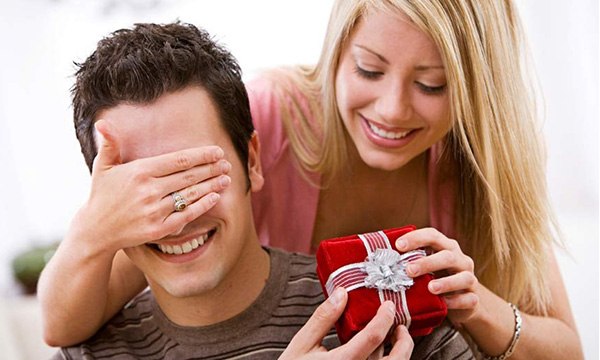 Take notes when your sugar daddy mentions something that he likes. For instance, if your sugar daddy says, "I really like Enya's music", you should write it down because that's a great gift idea for his birthday. This works really well if he mentions Enya in January and his birthday is in July because he will know you really care about him. So on his birthday, you give him an Enya's CD album which will surely impress him. Remember: your sugar daddy wants to know that you actually care about him and this relationship instead of using him for his money only. When he knows you are a lovely girl who cares, he will reward your good nature and behavior.
You don't have to spend money and buy him a birthday gift. There are many creative ways to make a gift by yourself. For example, you can keep all flight tickets, movie theatres' tickets, etc. and then stick each ticket to a page of a notebook. Give this notebook which collects all those precious memories that you've shared with your sugar daddy on his birthday, and enjoy his reaction! Another wonderful idea is to write down some of your interesting and memorable conversations in a notebook, and give him this notebook as a birthday gift. Each conversation starts with time, date and place, so that your sugar daddy will find you fascinating!
Give your sugar daddy the most creative birthday gifts that he has ever seen in his life. Your sugar daddy is a rich man who has seen a lot of luxury things, so buying him a gold watch won't really make you stand out from the crowd. In constrast, you can give him some creative and original birthday gifts that only you can offer. If you are a good writer, maybe writing a poem for your sugar daddy is a fantastic birthday gift. If you can't write, don't worry - there is another glamarous gift that you can prepare: you can hire a photographer and make your boudoir photo album for your sugar daddy! When he receives that birthday gift, you will instantly become the most important woman in his entire life!
How to give your sugar daddy a birthday gift in an unforgettable way: If your sugar daddy is going to have a birthday dinner with you at home.... It's a special night. Beautiful candlelight. Delicious food. You keep the nice wine flowing.... You look at his eyes, just like your eyes met his for the first time. When you finish dinner, you put a card near your sugar daddy's plate. On the card, it says, "Please go to the closet and look for the surprise." Now your sugar daddy opens the closet and finds another card written by you. This card says, "The present is under your pillow." Then your sugar daddy finds the amazing birthday present under the pillow on the bed. This gift will be cherished by your sugar daddy forever, because he will never forget the interesting process of finding the gift, even if the gift isn't that impressive or expensive.
Incorporate more creativity into your sugar daddy's next birthday and you'll keep the spark shining between you two. He won't forget what a loving, caring and creative sugar baby you are. Indeed, getting a sugar daddy is not easy, and keeping a sugar daddy is an art form.