How to Find a Sugar Daddy on Craigslist
Have you ever considering looking for a sugar daddy on craigslist? In fact, that's a very creative idea because we already know some sugar babies who have found their ideal sugar daddies on craigslist. Now we are going to share their wisdom with you.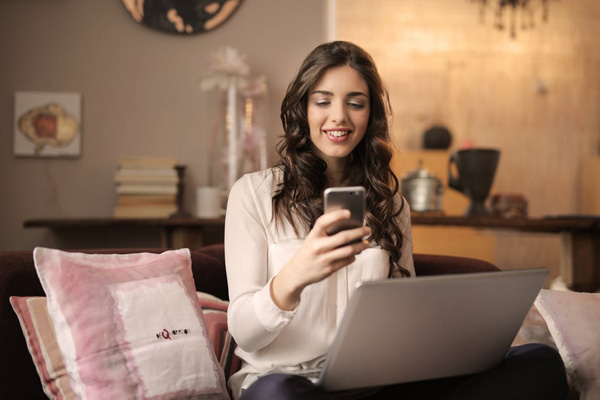 Make sure your ad is placed in the right category. Your ad has to be posted in the personal category; otherwise, it will be removed by craigslist. When you are writing your ad in "women seek men" section, you can't write "I'm a sugar baby looking for a sugar daddy" because ads like this will probably be removed. Instead, you should write something like "I'm a university student, female, looking for a genuine connection with a gentleman who can help me with finances while I'm at university." This statement is good because: 1) it indicates your youth, beauty and intelligence - you are a university student; 2) it's not just a transaction - you are looking for a genuine connection, so that means you know you deserve finer things in life, but you are not entitled to finer things in life; 3) you are honest - that makes things very clear, so sugar daddies will understand what you are really looking for.
Be specific. In your ad, you'd better clarify what you can offer because you should treat it as a dating profile and attract the right sugar daddy to you. For instance, you can be specific - "I'm a tall, slim, 21-year-old woman studying business management at XYZ University. I have mid-night blue eyes, blonde hair and fair skin." When you make it so clear, your ad is automatically filtering the wrong sugar daddies who will waste your time, so only the right sugar daddies who actually prefer dating women like you would contact you. By the way, you don't have to be a Victoria's Secret model in order to stand out from the crowd. If you are worried about the fact that you are not tall and slim, you can write something like "I'm a petite, sweet lady at the beginning stage of my career." If you are not a White woman and are worried about whether White sugar daddies prefer women from your ethnicity, you can write something like "I have a natural tan, penetrating eyes and Dita Von Teese's hair." This ad is unforgettable.
Be safe. On the homepage of craigslist, there is a link which teaches you how to avoid scams on this site, so you should totally read it carefully before posting an ad. Also, when you meet a potential sugar daddy, always make sure you meet him in a public place such as a café or a park where there are other people around. Always talk to him on the phone before meeting him in person and ask for his photos first. Use your common sense and be safe.
Okay. Placing a personal ad on craigslist is free, so you should totally try it. Better still, only local sugar daddies will see your ad. Are you ready to do it today?