The Differences Between Sugar Daddy Dating and Hookup
Because there are many different kinds of relationships in this day and age, a lot of people don't understand the difference between a sugar daddy dating relationship and a hookup. As a result, we have listed the differences between them.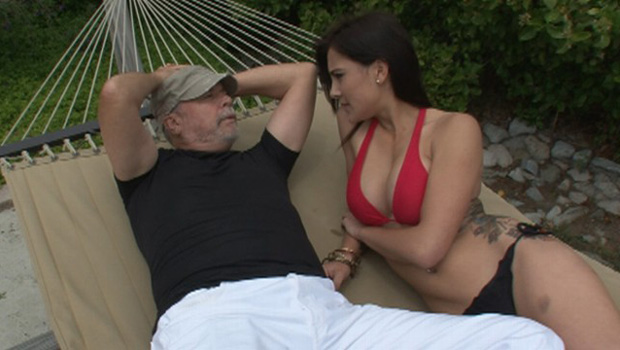 1. Sugar daddy relationships are mutually beneficial; in contrast, a hookup is a casual relationship, i.e. Meaningless sex.
A case in point would be the sugar daddy relationship between Mark (sugar daddy) and Karen (sugar baby):
Karen is a 23-year-old attractive and ambitious woman, and Mark is a 47-year-old successful and generous man. She sees Mark three times a week, four hours each time. Their activities include going to the spa together, going to the movies together, having lunch and/or dinner together and having sex in Mark's spare apartment. On the 5th of each month, Mark gives Karen $5000 as allowance. Karen makes Mark feel like 23 again and Mark helps Karen with her tuition fees and wardrobe. Also, Mark introduces his connections and network to Karen in order to help Karen with her future career. Karen and Mark set up terms and conditions at the very beginning of their relationship.
An example of a hookup looks like this;
Andrew and Anna met each other on Tinder, so they have casual sex without any commitment. Neither of them wants to have a relationship, and they are happy with the status quo. If Andrew or Anna wants to see others, it's okay because there is no commitment anyway. If Andrew or Anna wants to end their casual relationship, it's all right. If Andrew or Anna wants to start a long-term relationship with someone else, it's fine too. Andrew and Anna only want temporary companion (and casual sex) at the moment - they are not really in love.
2. A sugar daddy relationship has specific terms and conditions; however, a hookup has no terms or conditions (the only thing that both parties agree with is their casual sex).
Like I explained in the previous section, sugar daddy relationships are best characterized by mutual benefits. They are straightforward, direct, simple and honest. Yet people in a casual relationship (hookup) expect nothing but meaningless sex.
3. A sugar daddy relationship is characterized by a rich and generous man's relationship with an attractive and young woman, but people in a hookup relationship are often not that wealthy and don't have to be very physically attractive.
It's easier to have casual sex with someone, but it's not very easy to find a sugar daddy who can provide you with a lot of material and financial support. Therefore, sugar daddy relationships are not as common as casual sex, but more and more women are looking for sugar daddies, according to our statistics and surveys conducted in the United States, the United Kingdom, Australia and Canada.